In An Emergency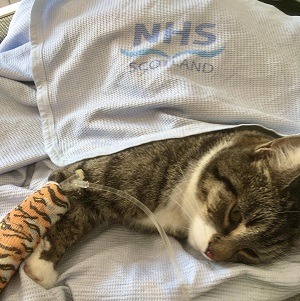 If your pet has a problem during surgery hours, please telephone the practice immediately on 01770 302511 and we will ensure that you are offered an appointment on a priority basis. Please make it clear that the matter is not routine and we will do our utmost to attend to you at the earliest opportunity.
In an out of hours emergency or for advice during evenings and week-ends call the practice number 01770 302511 and this will give the number/s of the vet on call that day.
Follow the answerphone instructions if we are already busy with another animal or if there is a poor mobile signal out on a visit. Please be aware that there are only two vets working on the whole of Arran taking phone calls out of hours 24/7/365 and we work full time during regular hours so please reserve out of hours calls for genuine emergencies. Thank you for your understanding.
Do Not use facebook messenger we do not monitor this.